Meet our Instructors
John Munoz – Chief Instructor: 3rd Degree Black Belt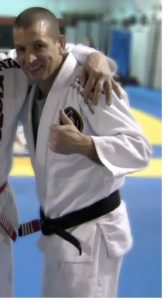 John Munoz began training in Mix Martial Arts in his early teens, studying Boxing, Wrestling, Kung Fu, and Judo.
In 1993, John Munoz trained in Brazilian Jiu-Jitsu with Larry Bebe, then later with Brazilian Jiu-Jitsu Black Belt Pedro Carvalho in Monclair, CA. In late 1994, Pedro returned to Brazil, leaving Sixth Degree Black Belt Joe Moreira his studio. John later joined the Joe Moreira Competion Team as a white belt and competed from 1994-2001. John was awarded his Black Belt by Joe Moreira in December 2001.
In January of 2004, John Munoz opened the United Submission Academy (Known as C-Quence Jiu-Jitsu) in Norco, CA. John's hard work and dedication have ensured the continual growth of the Academy, which now boast a large student base. As the Chief Black Belt Instructor John Munoz strives for the improvement of all students. C-Quence Jiu-Jitsu provides a friendly learning environment where all students are welcome to pursue their goals, whether they are for recreational, self defense or competition purposes.
---
Claudia Munoz – Instructor: Black Belt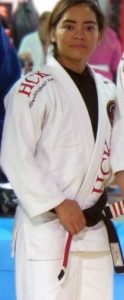 Claudia Munoz has been training 10yrs. plus. She is also one of the Women Black Belt Instructors in the Inland Empire. Competes in the high level tournaments such as Worlds, Panams, & No-Gi Worlds also has competed in local tournaments as well. She is a 3x World Medalist, 2x as Black Belt level, United Gracie Open Champion, Grappler's Quest Champion and has also won in local tournaments.
Now is a good time to learn from the only female black belt instructor in the Inland Empire. This is your chance to learn Brazilian Jiu-Jitsu/Self Defense from a females point of view. Walk with confidence don't let the attacker attack you be ready…Don't be bullied.
Our women's program is available for women of all ages, your never too old to learn Brazilian Jiu-Jitsu. You will get a great workout, Good Cardio, Good Sparring, Great tips on dieting, & Losing weight. The most important you will leave with confidence, feeling good about yourself, & learn on your own paste but also great environment to workout. Come on in an try a Free Trial Class.
---
Johnny Munoz – Instructor: Black Belt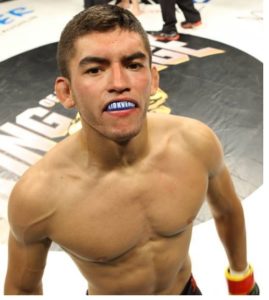 Current SJJIF Black Belt World Champion and King of The Cage MMA record of 4-0.