Our adult Brazilian Jiu Jitsu classes will help make your body stronger and tougher. After a few months of training you will feel more alive than ever! And all while having fun every step of the way.
If you are looking to compete … or just looking for a martial art to enhance your life, then this is the place for you. We have National and World champion instructors who can help you succeed in your goals.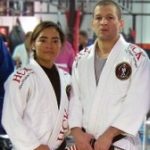 Hello my name is John Munoz and this is my wife Claudia. We are the owners and founders of C-Quence BJJ. You will find our studio to have a warm welcoming environment. From adults who train for fitness and fun to students who train to compete in tournaments and in the cage. Everyone is here to help each other get better in a fun positive environment.
Its hard work, you will sweat…. but it is TONS of fun and very addicting.
We take all the skills I have taught world champions and teach them to the average person to help them become more confident, lose weight and become a more calm and focused person.
I truly believe in the powerful transformation the martial arts can have on people. But rather than take it from me here are what other people are saying about our program….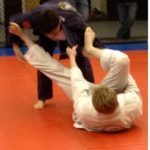 Jeff P (Corona, CA) – I've trained at plenty Jiu Jitsu schools and seen all different types of instruction. Not only does John care about his team but he cares to see each individual advance their skills. They offer classes of all different levels and will help you reach you goals, whether its losing weight or competing in tournaments. It's a great family environment and they offer classes for women and children as well. I highly recommend this Jiu Jitsu academy for  anyone who is interested in the sport!
---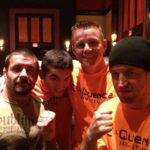 David A. (Chino, CA) – love this gym!!!!  traditional Jiu Jitsu school plus legitimate MMA training. Great family gym, kids, women's, MMA,Gi ,no Gi, strength training. This is the place if your seeking to compete/fight or just get in awesome shape
---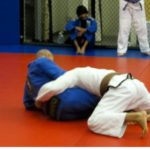 Dustin S. (Norco, CA) – John is one talented teacher. There are a ton of talented jiu-jitsu practitioners in the world, but that doesn't always translate into a great teacher. I am 6'8″ and John has managed to teach to my strengths (he's probably 5'8′). He understands that some people are there simply to stay in shape, and there are also those who wish to train hard and compete. Whatever the reason, John certainly caters to all. I've trained at gyms all over North America and am yet to find one that is as well-rounded as this. It is certainly not the school that carries a big ego
For more testimonials visit our yelp page
When you train with us you become part of a big family.
Fill out the form above for a free week of classes. After a week of training you will know if its right for you.